The well-known Canadian-Emirati company Streit Group, which produces armored vehicles and is particularly famous in recent years for the supply of armored vehicles Spartan and Cougar to Ukraine, presented on its website a new sample of its products – the Falcon armored car with a 4×4 wheel arrangement. As it is easy to see on the advertising photo materials, Falcon is nothing more than a virtually complete clone of the "Tiger-M" armored car, which is designed and manufactured by the Russian LLC "Military Industrial Company" (part of the GAZ Group)..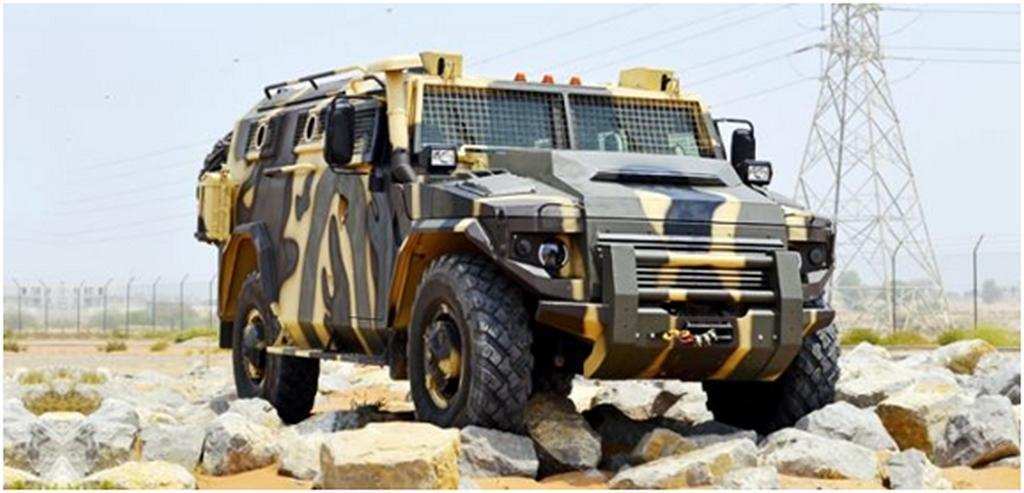 Armored car Falcon with wheel formula 4х4 of the Canadian- UAE company Streit Group (с) Streit Group
The Streit Group, led by a Canadian businessman from the former USSR, Herman Gutorov (founded in 1991 in Moscow as a company for importing cash-in-transit machines to Russia), is currently carrying out the main production at the Streit Group Ras Al Khaimah (RAK) Manufacturing Facility in Technological park of the free economic zone of the emirate of Ras Al Khaimah in the UAE, and in general owns  by 11 enterprises in various countries.
We Recall that Streit Group has been actively cooperating with Russian manufacturers since 2009, using for a number of their cars the KAMAZ chassis. As for the cooperation of Streit with the Ukrainian PJSC "AvtoKrAZ", it has not been heard of recently, which suggests disappointment of the parties in each other. It is not clear in what form the cooperation of Streit with the Russian manufacturer on the armored car Falcon is carried out.
According to the advertising data given to Streit, the Falcon armored car is equipped with a Cummins ISB (6.7 liters) diesel engine with a capacity of 385 hp. and the automatic transmission Allison-3000, and has a capacity of nine people, including two crew members. The ballistic protection of the VR6 and BR7 levels is declared according to the European standard CEN 1063 (that is, from different versions of the cartridge cartridges 7.62 x 51 mm from a distance of 10 m).
Armored car Falcon with wheel formula 4х4 of the Canadian- UAE company Streit Group (с) Streit Group
Rights on this material belong to bmpd.livejournal.com.
Source: https://vpk.name/news/226859_kompaniya_streit_predlagaet_klon_broneavtomobilya_tigrm.html