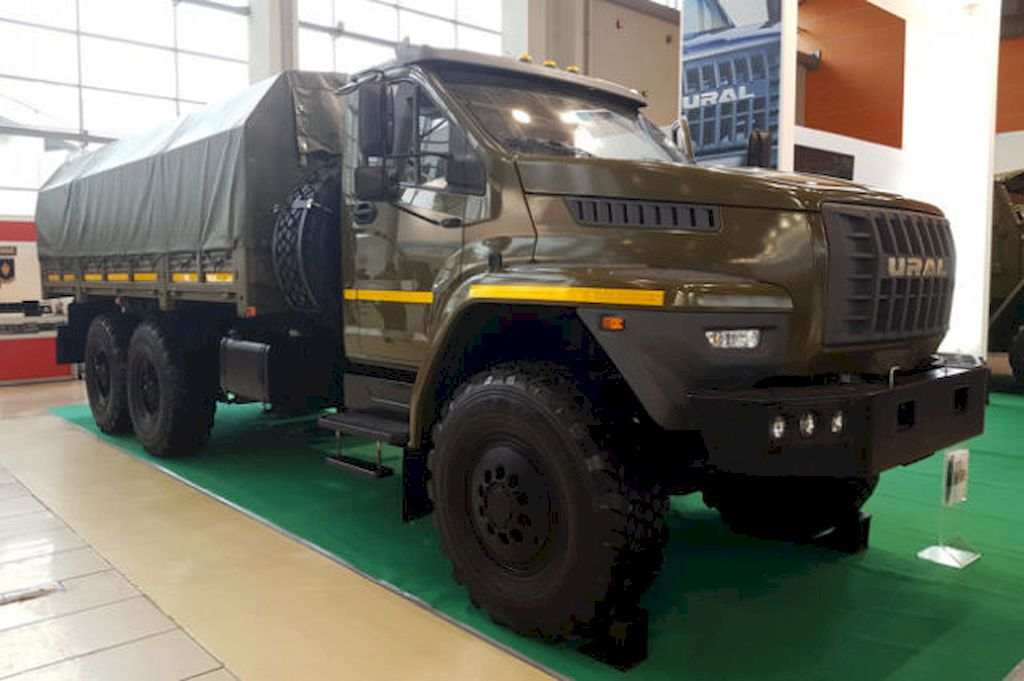 Vehicle "Ural NEXT".
Source of image: Ilya Maximov / РГ
"Ural NEXT" was begun to be assembled on Liberty Island. Production in Cubian Managua was first shown on the channel "Russia 24".
In reportage was demonstrated about a half dozen of already completed vehicles, which are standing on the open area of plant.
During the shooting work over other trucks, which were in different degrees of readiness, was continued in workshops. Personnel, which was involved in the assembly process, was trained directly in Cuba.
Technique from Miaas traditionally is very popular in this country. And besides the Armed Forces used "Urals" as directly for guarding the borders of the island, as at the time of international missions in Angola and Ethiopia.
Vehicles of new generation far superior old models. For example, the cabin now meets to the most modern requirements of ergonomics through the use of seats on air suspension and air conditioning system.
The full weight of vehicle with wheel formula 6×6 is 22 545 kg., load capacity -10 500 kg.
Engine ЯМЗ-53602-10 with power of 312 hp accelerates "Ural NEXT" to 85 km / h.
Except Cuba, 'Urals" also are in service of Venezuela, Mexico, Nicaragua, Peru, Uruguay. It is not excepted, that and in these states will pay attention on the new Russian all terrain vehicles.
Source: https://vpk.name/news/236993_sborku_noveishih_rossiiskih_voennyih_vezdehodov_osvoili_na_kube.html