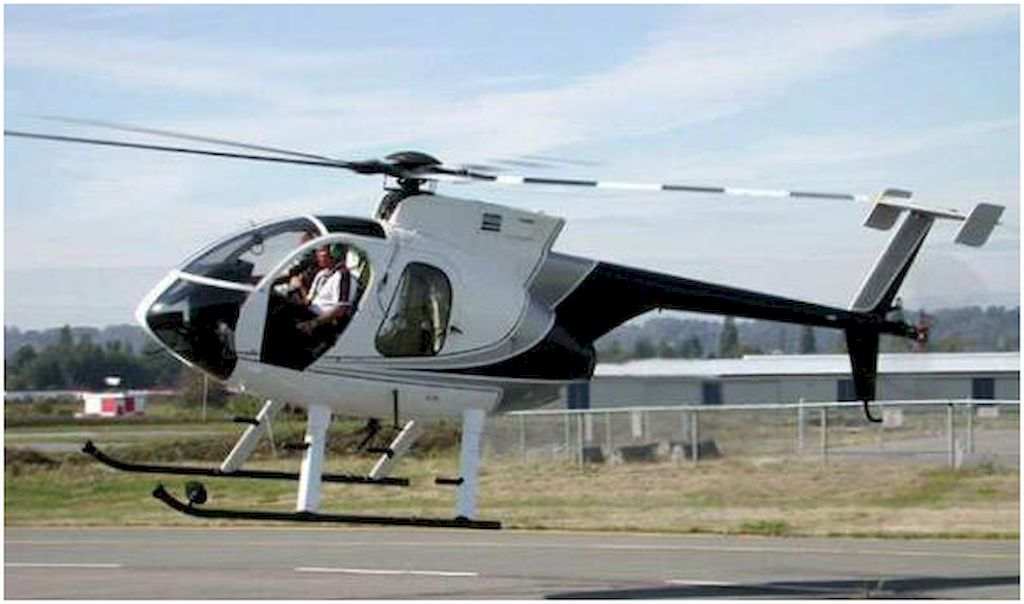 Helicopter MD-530F. Photo: www.minihelicopter.net
Center for analysis of world arms trade (CAWAT), the 3rd of October. MD Helicopters Inc. (MDHI) announced about conclusion with the Command of ground forces of the USA of contract on supply of 6 light reconnaissance helicopters MD-530F "Cayuse Warrior" for the Armed forces of Kenya within the program "Foreign military sales".
Agreement also includes initial material support of technique, supply of onboard systems and ground additional equipment. The first supplies will be done in April, 2019. All helicopters will be transferred to the customer in August, 2019.
It is the second contract on supply of MD-530, signed within the long term agreement with the Command of ground forces of the USA. As the CAWAT reported, in September of 2017 the command on conclusion of the contracts of ground forces of the USA signed with MD Helicopters 5years agreement on supply of 150 light reconnaissance helicopters MD-530 (MD-530F "Cayuse Warrior" and/or MD-530G) for the states-partners of the USA. Total worth of the contract (if all 150 cars ordered) will be 1,385 billion US dollars. Agreement also includes provision of service on maintenance of technique and training of personnel staff, program management, and supply of spare parts. Supplies will be implemented by batches. The volume of purchases and place of work will be determined within the framework of individual orders. It is planned that the implementation of program will be fully completed by 31st of August, 2022.
The first contract within the framework of agreement supposed supply of 30 new MD-530F in armed version with worth 176,6 million US dollars for the Air Forces of Afghanistan. Supply of these vehicles will be implemented by September, 2019.
Thus, on current moment contracts on supply of 36 MD-530F "Cayuse Warrior" helicopters in armed version have been concluded with MDHI.
Helicopters of Kenyan Armed Forces will be supplied in configuration with recently certified glass pilot cabin Block 1, shock resistant fuel system, which is consist from basic fuel tank, weapon control system FN Herstal, reconfigurable weapon system (MCAS) DillonAero, aiming system DillonAero, 62-mm armor protection, machine gun container HMP400 of FN Herstal company with 12,7-mm machine gun M3,M260 launcher with seven HAP. Vehicle also will be equipped with Harris RF-7850A and Rockwell Collins HF-9000D radio stations.
Rights on this material belong to CAWAT.
Source: https://vpk.name/news/229899_md_helicopters_postavit_vertoletyi_md530f_kaiyus_uorrior_vs_kenii.html