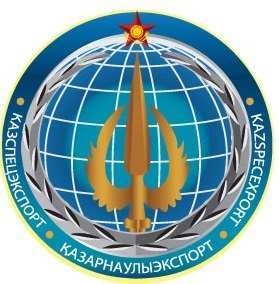 Commission reward for the provision of sales services of unused property
In accordance with paragraph 22 of the Rules for the transfer, sale, liquidation through destruction, disposal and processing unused property, as well as providing in property rental (lease) of unused defense facilities approved by the Decree of the Government of the Republic of Kazakhstan dated November 6, 2019, No.832 (hereinafter referred to as the Rules), by order of the Director General of the Republican State Enterprise «Kazarnaulyexport (Kazspecexport)» of the MIID RK dated January 9, 2020 No.2, the level of the commission reward for the provision of services for the sale of unused property was approved in the amount of 15%.
According to paragraph 42 of the Rules, the Buyer pays the Seller a commission reward of 15% of the sale price of the lot.
The detailed procedure for paying reward is specified in the Rules.